Briar Steading and Little Briar Cottage
Welcome to Briar Cottages luxury and pet friendly self catering in Lochearnhead village where fishing (in season), petanque and fun putting are inclusive in the garden on Loch Earn. Choose luxury 2 bedroom en suite Briar Steading or pet friendly Little Briar for holidays and short breaks with exceptional south facing views - available all year round. Owners Fraser and Kim Proven were awarded the maximum 5 out of 5 rated TripAdvisor Certificate of Excellence 2019 for customer excellence.
Briar Cottages has consistantly earned a 5 bubble rated Certificate of Excellence from TripAdvisor. has 5 star reviews on Facebook and Google and was awarded Winner of the Best Pet Holiday Home Europe Award announced on November 8th 2019 in Barcelona
Book now for Loch Earn luxury and pet friendly holiday cottages 2023 and 2024, www.stayatbriar.co.uk Mob: 07917 416 497 Facebook or Twitter @Briarcottages.
A Warm Welcome Awaits -
We - Kim and Fraser Proven - look forward to welcoming you to Briar Cottages self catering on the naturally beautiful banks of Loch Earn in the village of Lochearnhead, whether you book a week, fortnight or short breaks advertised from 3 nights.
Choose spacious luxury cottage Briar Steading with its open plan lounge, wood burning stove and 2 bedrooms en-suite or pet friendly cottage Little Briar. Briar Steading offers a King size bed and ensuite bathroom and a twin bedroom with a large walk in wet shower room ensuite. Little Briar sleeps 3 in a double and single room with a shared bathroom and power shower. Both cottages face south over Loch Earn with views of Edinample Castle, Ben Our, Glenample and Stuc A Chroin Munro.
Naturally Beautiful Ancient Crofting Lands on the shores of Loch Earn
Briar Cottages face south, boasting exceptional views over Loch Earn to Edinample Castle, Glenample and Stuch A Chroin Munro. The cottages sit within three acre landscaped gardens (including a 250ft loch garden) on the ancient site of a B Listed thatched cottage (known as Easter Achraw until 1900); once home to MacGregors, MacLarens and other crofting families from regional clans, who were tenants of The Earls of Breadalbane (Campbells) within the Parish of Balquhidder. In the 17th century Easter Achraw farm land was owned by The Earl of Atholl and was within the Parish of Comrie.
Three Acre Landscaped Gardens, Loch Garden fun and our B Listed Thatched Cottage #IAD2016.
We invite guests to see inside Briar Cottage to marvel at the original Scots Pine timber cruck frame ceiling in the lounge under the thatched roof and to hear stories of past tenants and Lochearnhead folklore. Our guests are also invited to use the 250ft garden and jetty on Loch Earn for trout fishing (15th March to October 6th), boat launching from the slipway, mooring, Petanque (Bocce Ball) and fun lawn putting. We also attract guests who love to paddleboard, kayak, open water swim and jetty jump. Use the picnic tables around the grounds. Pets enjoy the large paddock to the rear of the cottages leading up to an old railway walkway and they love to splash in the stream that runs the length of the gardens. Pets can also swim from the garden on Loch Earn if you let them. We are proud to tell you that two of the regional Scottish Thistle Award winning #BLiSStrail art installations, are on display in Briar Cottages loch garden.
Things To Do in This Pet Friendly Village and Area.
Visit our see and do page for more details. There are 2 dog friendly hotels within 200m of Briar Cottages garden gates. The trout fishing season runs from 15th March to 6th October and our guests can fish without a permit from our 250ft garden on Loch Earn or hire a boat with a permit to fish on the loch. National Cycle route 7 runs past the village offering a picturesque walk and cycle track off road. Briar Cottages enjoys a "Welcome Plus" status to support guests that cycle on holiday. We can share information on bike hire, maintenance, repairing, route maps and terrains. NCR7 Lochearnhead leads to Balquhidder, Strathyre and Callander or to Killin and beyond in the opposite direction. There are 2 golf courses within 10 minutes, St Fillans Golf Club at the east end of Loch Earn (local golfer Sandy Lyle's favourite inland course) and Killin Golf Club. There are many Munro's to choose including Ben Vorlich and Stuc A Chroin on the south side of Loch Earn. They can be accessed from the side of Ardvorlich House, home to the Ardvorlich Stewarts for centuries. Rob Roy MacGregors gravestone is a 10 minute drive away at Balquhidder Kirk as is The Falls Of Dochart in Killin (romantic spot where Monty Python star Michael Palin met his wife) via Glen Ogle. Glencoe Mountain Resort is less than an hours drive up the A85. Perfect for skiing and snowboarding in winter and walking in other seasons. Ask us about the nearest horse riding centre, scenic private tours, clay pigeon shooting, stalking, wildlife safari's, antiques trail, castles, distilleries and more.
Four Season Destination Attracts Artists, Photographers and Stargazers
Briar Cottages are open all year round for weekly holidays and short breaks from 3 nights. Each season has its charms and photographers are treated to an ever changing picture of hues, different lights and sky patterns - whether the mountains are snow capped, purple from the heathers or rusty with Autumn bracken. There are no street lights outside Briar Cottages enabling our guests to sleep soundly in winter and to benefit from the star and moonscapes that are quite fantastic. (security and outdoor lighting will guide you safely to your cottage on black nights).Tow of the Scottish Thistle Award winning art installations are in Briar Cottages garden omn Loch Earn. They light up against the dark skies. Visit photogenic Stan The Stag whose image has appeard on STV weather and BBC The One Show as well as thistles sculpture Blawn Wi The Wind by ArtFe blacksmith artist Kev Paxton, Photographs of this sculpture have appeared on BBC Countryfile weather update. Visit the BLiSS trail audio tour at https://geotourist.com/tours/2040
An Abundance of Wildlife All Year Long
Wildlife enthusiasts will think that they are living in an episode of BBC Springwatch here as it is possible to spot a wealth of critters that share Briar Cottages and Lochearnhead's habitat all year round. Throughout the seasons. red, roe deer and stags visit the gardens as do oyster catchers, Canadian Geese, sandpipers, pied wagtails, swallows and martins. Herons, red kites, golden eagles sea eagles, bats and woodpeckers have all been seen. Red squirrels and pine martens have been spotted in the area too. Mallards hatch ducklings on the grounds and bring them to the loch garden to feed. Osprey pairs display their distinctive wings and fishing skills close to Briar Cottages loch garden all summer, to the delight of many and otters have been seen on a few occasions. Guests who prefer a personal service can book a Kestrel Wildlife Safari with Gareth who has been a national park ranger for 25 years. Channel 5's series "A Year In The Wild" was filmed in The Loch Lomond and The Trossachs National Park with Gordon Buchanan. A lot of the scenes were shot in Glen Ample opposite the cottages where they filmed deer, white hares, owls and dippers, ably guided by estate manager Mike Holiday of Glenample Estates..
Loch Earn is shared by water sports enthusiasts, fishermen, the local yacht club, scout groups, birds and visiting sea plane's taking off and landing. Lochearnhead is home to many great events like The Balquhidder, Strathyre and Lochearnhead Highland Games in July, Other event include; The annual Great Loch Earn Boat Race, The Lochearn Shears sheep shearing championships, open water swimming, SAA model water plane flying and The New Year dance in the village Hall.
Lochearnhead Residents are Friendly and Welcoming
Lochearnhead has a friendly and welcoming community. Lochearnhead has circa 250 residents and you will be made to feel welcome whether you interact in local hotels at events or pass someone walking their dog. Interact with the local community to get the best advice on what to do and see, where to go, where to eat and more.
Shopping and Gifts
Asda, Tesco and Sainsbury's deliver to Briar Cottages if you wish to pre arrange your shopping for self catering. Killin village (7 miles has a Co-op open 7am until 10pm every day and the Lix Toll petrol station is 5 miles on the road to Killin. Callander (14 mles) has a Tesco open 6am to 11pm, St Fillans Shop (east end of Loch Earn) sells essentials. Comrie Village (12 miles) offers a butcher, baker, vegetable shop, Spar, post office, pharmacy, bank, pet shop, delicatessen.
Eating and Drinking
Briar Cottages grounds have blackcurrants, brambles (blackberries), cherries, gooseberries, sloe berries and apple trees.
Briar Cottages guests can celebrate food and drink in style around here. We can boast top chefs, award winning restaurants, heavenly cakes and biscuits and smoked salmon in this area. Variety tea, coffee and cake lovers will enjoy what's on offer whether you are passing through the A84 / A85, out for a day trip, staying here on holiday or recovering after a walk or cycle. Ask us about cafes, hotels and restaurants in the area offering snacks to award winning fine dining. Both Lochearnhead Hotel restaurants and lounge bars are within a 200m stroll of Briar Cottages garden gates. They will welcome well behaved pets in the lounges. The Clachan Cottage Hotel offers bar meals in a sporty lounge with TV's, a jukebox and a pool table. . The Lochearnhead Hotel is family run. Owner and chef Robert Kerr prepares all the meals receiving consistently high praise reviews for his dishes. Both hotels face south over Loch Earn and have outdoor seating and tables. The St Fillans village shop at the east end of Loch Earn offers a cafe. Within 3 miles on the A84 is the Golden Larches Restaurant and conservatory. A little further on down the slip road from the A84 signposted Balquhidder / Rob Roys Grave is MHOR84 Motel. This lively bar serves excellent quality dishes using fresh and locally sourced produce from wee and big breakfasts to evening meals. MHOR cakes and beverages are on display in a glass cabinet as you enter the premises tempting even the strongest willed with an array of delightful scones, tray bakes, tea breads and cakes. One of the hands on owners - creative chef Tom Lewis - is also behind the successful Monachyle MHOR, a luxury boutique hotel in Balquhidder offering fine dining and creative dishes that appeal to foodies worldwide. Travelling East from Lochearnhead to St Fillans you will find the privately owned Four Seasons Hotel offering tempting bar meals, elegant afternoon teas and fine dining with pretty views and sunsets over Loch Earn. The Achray House Hotel on Loch Earn offers delightful food and cocktail on the outdoor deck. St Fillans Golf club (Sandy Lyle's favourite inland course) at the head of the loch welcomes visitors into the clubhouse for excellent value meals. There are many more restaurants in Killin and Callander and further afield. See this map for more information on Briar Cottage favourites - http://goo.gl/maps/L2fhF
Lochearnhead is so central within Scotland that it makes an ideal base whether you are an outdoor enthusiast, want to relax and enjoy the grounds or wish to explore other villages, towns, cities and attractions within Scotland. Lochearnhead is only 58 miles from Glasgow and 60 from Edinburgh, If you were driving from the cities and airports, travel 30 miles M9 Stirling Junction 10 and then 30 miles on the A84 all the way to Lochearnhead through mountains, Loch Lubnaig and picturesque villages. Popular destinations from Briar Cottages are Rob Roy MacGregor's Gravestone, The McLaren Clan stone Creag an Turc and The Friends Room at Balquhidder Church, The Falkirk Wheel, Andy Scotts installation art masterpiece The Kelpies at The Helix, Falkirk, Perth city, Stirling Castle, Deanston distillery, Doune Castle, Antique Centre Doune, Auchingarrich Wildlife Park Comrie, Glencoe Ski and Mountain resort, Oban and Mull (Tobermoray), The Crannog at Kenmore, Fort William, Inverness, Loch Lomond, Kenmore, Loch Tay, Oldest Yew tree in Europe at Fortingall, Aberfeldy cinemaf Visitor Centre and The Glenturret Distillery (Famous Grouse), The Ring Of Breadalbane Explorer Bus Tour, The Falls of Dochart at Killin, Queen Elizabeth 11 forest park in The Trossachs, Pitlochry theatre, House Of Bruar and so much more.
Local annual events: The Lochearn Shears, The BLS Highland Games Lochearnhead, The Stuc A Chroin Hill Race, The Strathyre Music Festival and The annual MHOR festival -
Open All Year Round in Four Seasons
Briar Cottages is open all year round in every season. Pick any start day of the week enable maximum flexibility to fit in with your holiday and travel plans. Our minimum price is based on a 3 night stay. There are great reasons to visit this area in any weather or season. Wild mallards feed and hatch their ducklings on our grounds in Spring.. Fish in Loch Earn from March 15th. Swim in Loch Earn with your pet in summer. Play putting and petanque and sit in the summer house. Go waterfall hunting when rain has been heavy or visit the nearest swimming pool, whisky distilleries, castles, shops and the Scottish Antique Centre. Take photographs of the loch in calm to stormy conditions from sunrise to moonset. Spot the grouse, pheasants and deer rutting in late Autmn when leaves are a stunning mixture of copper, gold and russet. Pick brambles and sloes from our garden and the railway walkway behind. Climb nearby Munro's and spot wild orchids on The Rob Roy Way. Look out for the ospreys, otters, beavers, badgers and red squirrels. Sledge down our garden slopes and make an army of snow men on the three acre grounds or nip up to Glencoe in less than an hour for skiing and snowboarding. Spot stars in the darkness with little light polution interference. Chat up the locals in winter by hotel log fires and suss out the live music nights. Book in to Hogmanay, New Year dances, ceilidhs and firework events
About Hosts Kim and Fraser Proven: Personal Aims
Kim was born in Falkirk in central Scotland during the 1960's. Her childhood love of singing, art and athletics never left her. She is an ex Scottish and British Universities champion in.........http://www.stayatbriar.co.uk/about-us.html
Fraser was born and schooled in Edinburgh from the 1940's. An ex Scottish Champion hurdler, he still takes an active interest in many sports including athletics and rugby. His career began in.......... http://www.stayatbriar.co.uk/about-us.html
Fraser and Kim were married in 1991. They spent 20 years enjoying weekend breaks and holidays in their motor cruiser on the west coast of Scotland as well as international holiday adventures. The cruiser was sold to build luxury cottage Briar Steading in 2010 though they kept the tender which they launch now and then from their slipway to Loch Earn.
"We aim to ensure guests of an enjoyable, comfortable and memorable experience at Briar Cottages and are always on hand or at the end of a telephone to respond to any queries. We encourage guests to ask questions, provide feedback and to inform us of anything that needs upgrading". Kim & Fraser
Guest Reviews
We aim to offer the best service that we can. See what previous guests have said. We are listed on TripAdvisor , Facebook, Google and Holiday Lettings review sites for anyone to read, volunteer feed back and share experiences and photographs with others.
Social Media:
Keep up to date with Briar Cottages and area news on social media.
https://www.facebook.com/Briarcottages
https://twitter.com/Briarcottages
https://www.instagram.com/briarinfo
Show More
Show Less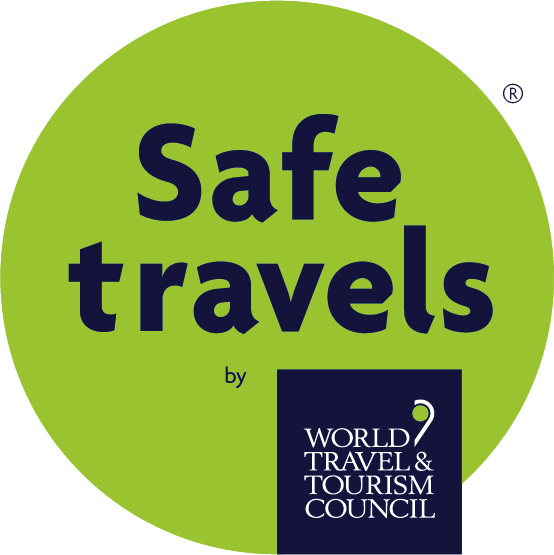 This business has confirmed that they have implemented, and will ensure ongoing compliance with, the World Travel & Tourism Council (WTTC) Safe Travels protocols. The Safe Travels stamp is based on self-assessment and it is not a certification.
Parking
Pets Welcome
WiFi
COVID-19 Response
COVID-19 refund and cancellation policy in place

Deep cleaning between visitors

COVID-19 risk assessment completed
Transport and Parking
Pets
Accessibility
Partially suitable for visitors with limited mobility

Wet room or level entry shower
Themes
Internet
Children
Features
Coronavirus Information
Payment Methods
Internet Banking Transfer
Location
Languages Spoken
Show More
Show Less
| | |
| --- | --- |
| Briar Steading | £800 Per unit per week |
| Little Briar | £600 Per unit per week |
The content of many of our web listings is provided by third party operators and not VisitScotland. VisitScotland accepts no responsibility for (1) any error or misrepresentation contained in third party listings, and (2) the contents of any external links within web listings ((1) and (2) together hereinafter referred to as the "Content"). VisitScotland excludes all liability for loss or damage caused by any reliance placed on the Content. The Content is provided for your information only and is not endorsed by VisitScotland.